Our Kratom Powder tests in the 1.7% Mitragynine range. Where other vendors may sell kratom as low as 1% mitragynine, Soulful Herbals Kratom products are chosen for their Alkaloid content, if it doesn't meet our standards then we don't stock it.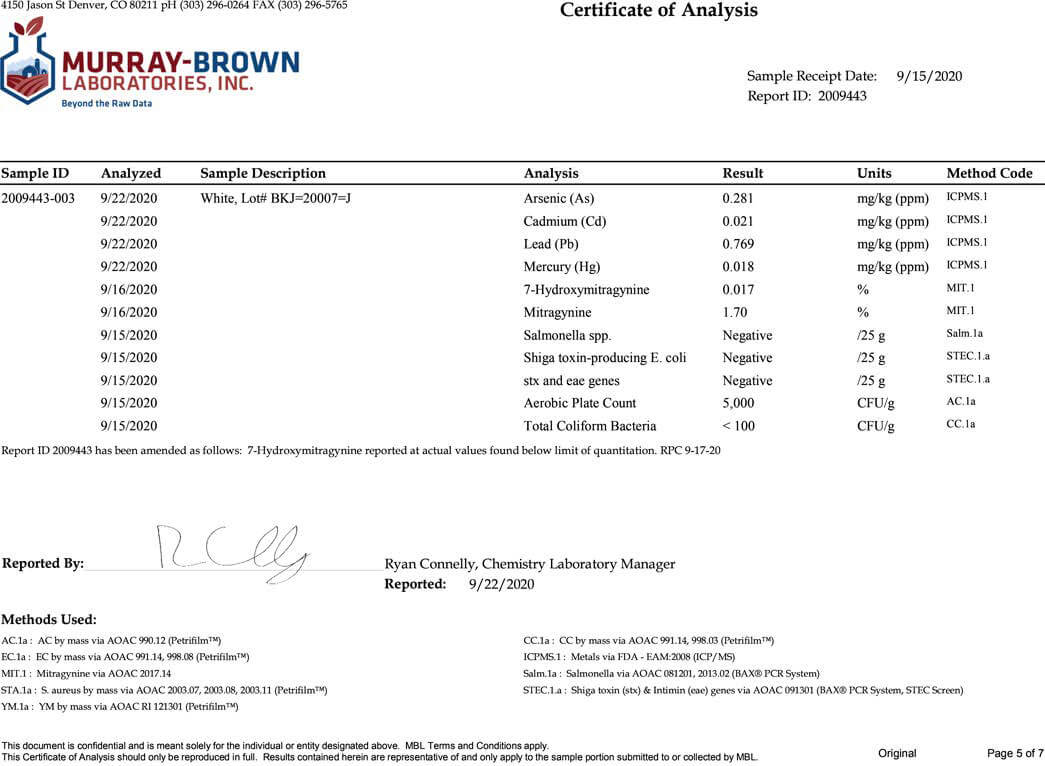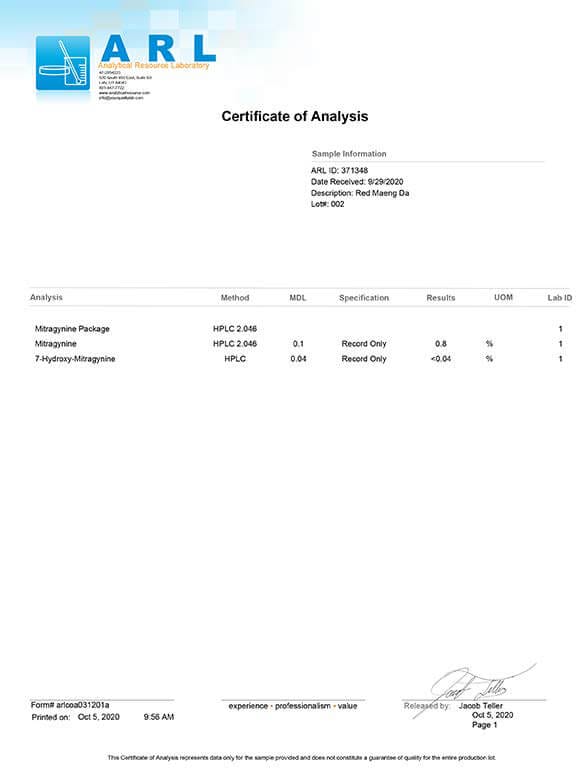 Lab Tested Liquid Kratom Extract
Our Liquid Kratom Extract is formulated in a laboratory environment. The lab tests below are for a 5ml sample. Our bottles of kratom extract come in 15ml bottles. We distribute our kratom extract to kava bars and stores nationwide. Contact us about bulk kratom extract pricing.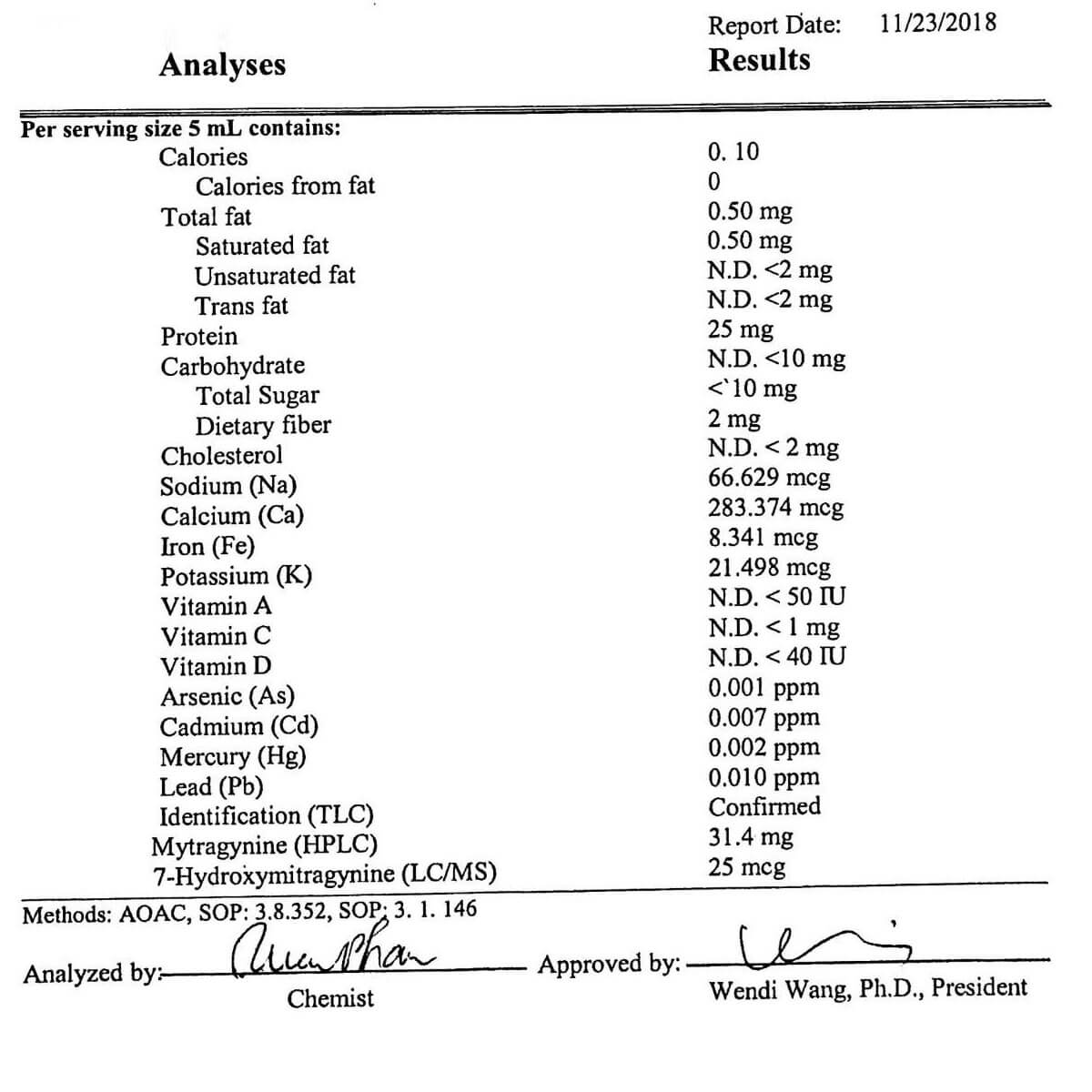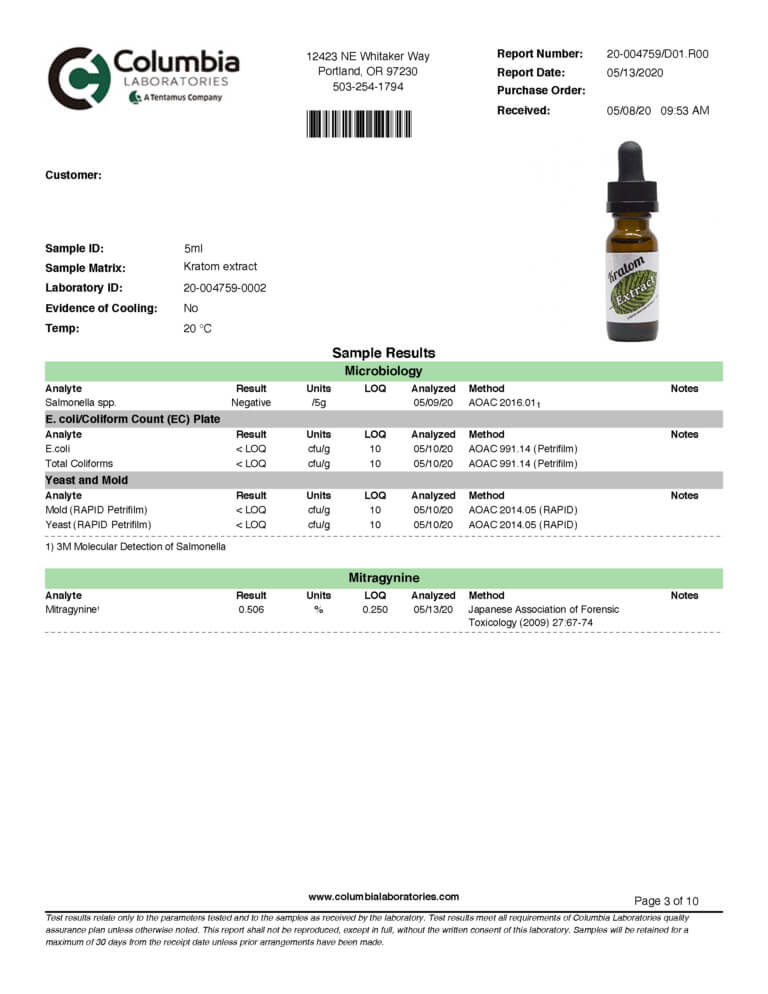 Our Kratom Crushed Leaf tests in the 1.3% Mitragynine range. Soulful Herbals Crushed Leaf Kratom is chosen for it's Mitragynine and 7-OH-Mitragynine Alkaloid content. If it's not up to our standards then we don't stock it.