What are the different kinds of kratom strains? What kind of kratom should I buy? Buy kratom online and you will often find that there are a wide variety of differences in the strains.
LET"S TALK ABOUT TWO KRATOM STRAINS. SPECIFICALLY AND GET TO THE REST IN COMING BLOGS. THIS BLOG IS ABOUT ELEPHANT AND HORN KRATOM. TWO OF THE MOST POWERFUL KRATOM STRAINS.
There exist over 50 different recognized variations of kratom trees. Mitragynine is the primary active alkaloid in kratom, however, paynanthine, speciociliatine, 7-hydroxymitragynine (7-HMG), and many other alkaloids contribute to a kratom strains unique composition. The makeup of alkaloids and terpenes in the leaves of a plant are what gives it its unique color and medicinal properties.
Green kratom. Let's talk about the most popular and probably most sought after kratom strain, green vein kratom. Green vein kratom, includes green maeng da, green horn, green indo, green thai, green elephant and many more. Green Maeng Da, specifically, is the most popular kratom strain or kratom vein in the world. Why is green vein kratom so popular? Green vein kratom is popular because it can be stimulating or sedating depending on alkaloids. Green vein kratom often possesses the best of both worlds. It has mild pain and anxiety relief without being too sedating or too up lifting.
Elephant with Horns? Would you want to buy green elephant kratom or would you prefer to buy green horn kratom.
Named for the unique shape of their leaves, Elephant and Horn kratom strains are powerful. Horn kratom has spikey edges to the leaves giving them its name.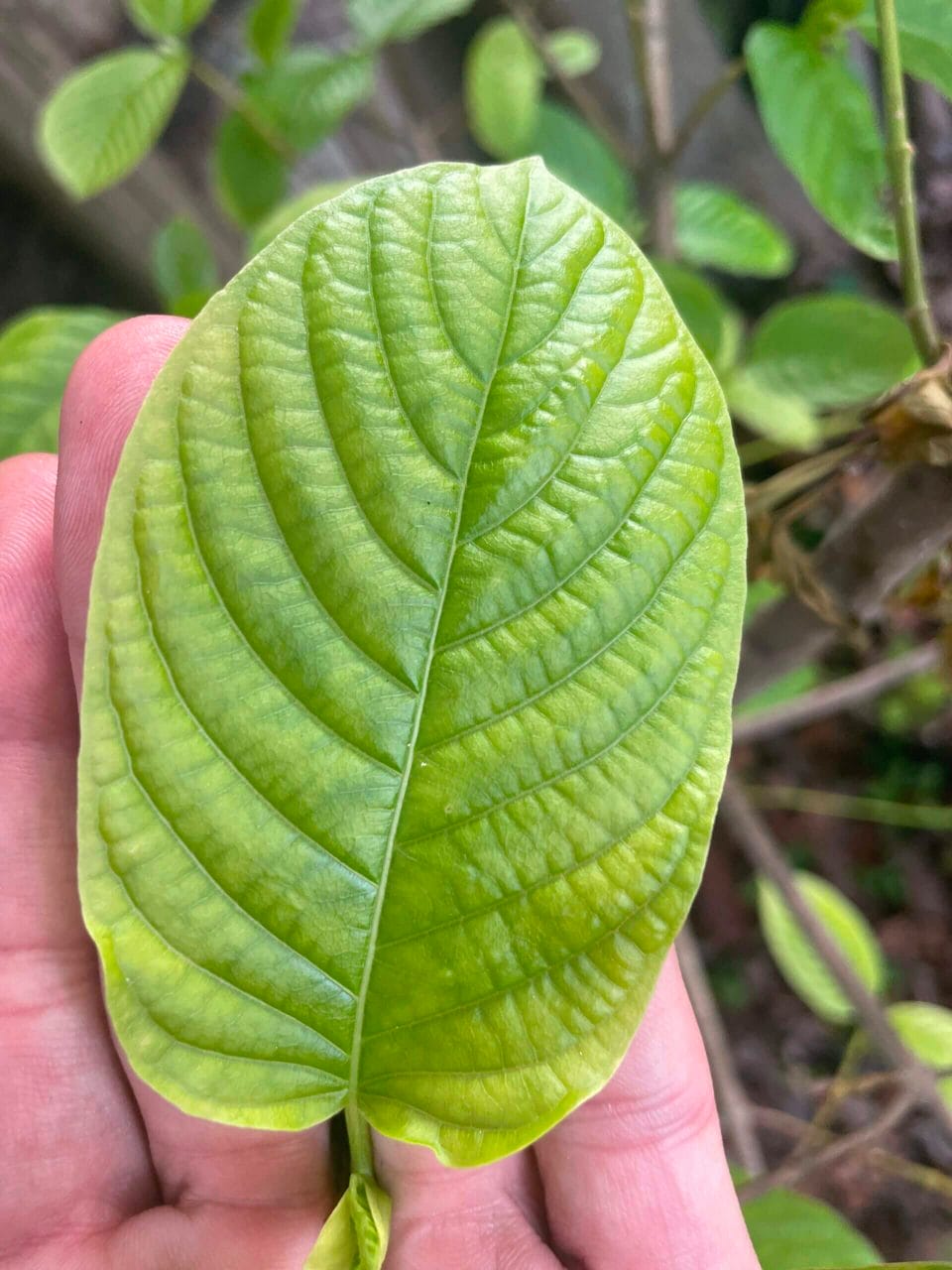 Originating in Borneo, Horn kratom is rare. The Horn leaves have spikey leaves which lend them their name. Horn kratom, in a way, is also a reference to its potency. Because Horn varieties tend to be among the most potent. Also, Horn kratom strains can produce potent stimulating and sedating alkaloids depending on the vein color or strain. Soulful Hetbals Strains include Red Horn, White Horn Kratom, Gold Horn and Green Horn.
What are the different kinds of kratom strains… Elephant
Elephant Kratom is named for the shape of its leaves. The larger and older the tree, the larger the leaves of the elephant and horned kratom varieties. The size of the leaves also lead to the intensity of the alkaloids developed in old growth trees over time. The high density of kratom alkaloids in these varieties produce incredible lab testing results. Lab tests yield batches with Mitragynine — the most active alkaloid in kratom—in the 1.7 to 2% range.
Buy Elephant Kratom and See What People Are Talking About
Shaped like an elephant's ear, Elephant kratom leaves are a sight to behold. They are also among the most potent kratom strains.
Different kinds of kratom strains include Elephant:
White Elephant Kratom
Green Elephant Kratom
Red Elephant Kratom
Gold Elephant Kratom (which is often called yellow). 
It may be difficult to buy Elephant kratom. Elephant Kratom Trees take a long time to grow and require a precise balance of rainfall and humidity to thrive. Traditionally, Indonesians have thought that Elephant kratom embodies the spirit of the elephant. This means it can help with memory, clarity and wisdom, however there is no science to back this up. It should also be considered that varieties differ with region.
What are the different kinds of kratom strains that can have similar effects?
Often most find the strains hard to differentiate other than by color. Others, however, possess a profound gift for differentiating the kratom strains based on look, feel and flavor profile. However, the strains can effect everyone in a different manner. One person can sleep after drinking coffee. One person, however, gets energy. Consider that everone is different in an herbal, holistic approach. Also, consider state of being at time of taking any herb.
For a complete list of possible interactions with medicine, consult your healthcare practitioner. For information on how you can sell your own natural products, visit plantmedicinemafia.com, an online farmers market.